Prepare yourself to see exorbitant amounts of my pasty and squishy white belly. And armpit.
Let's get started!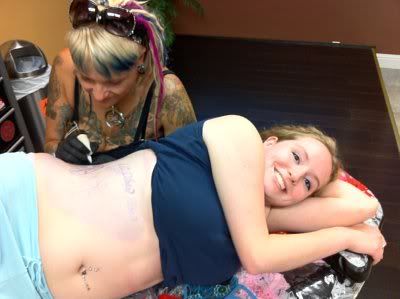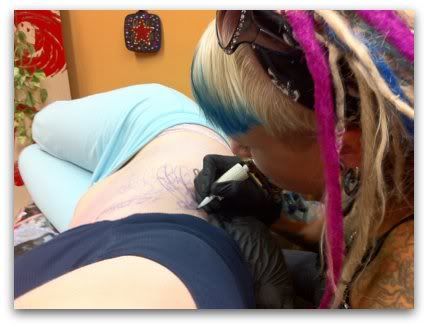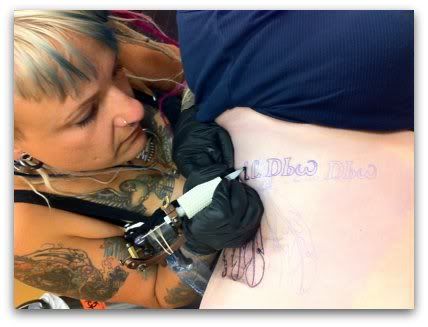 You're an asshole for taking a close-up of my face right now. I'm pretending I don't hate you.
Outline is done.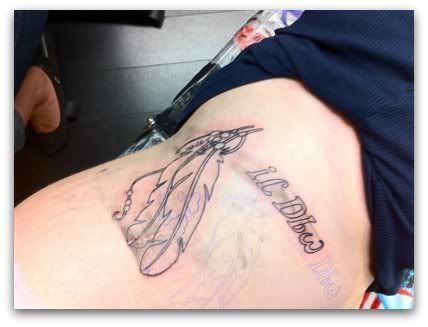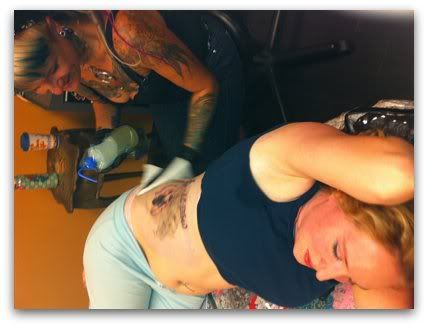 Smile at what? This is when the crazy eyes started.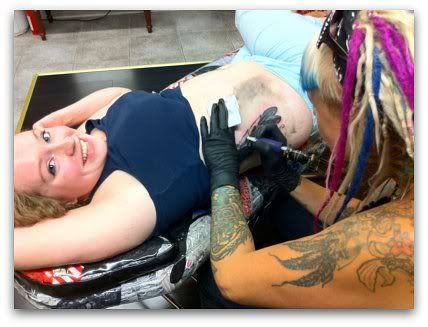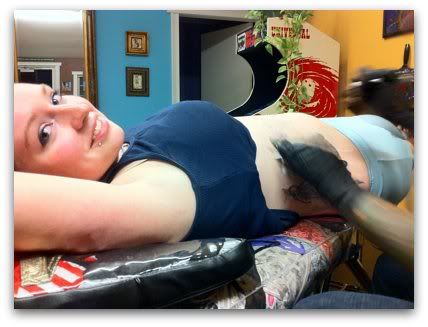 Done with the black shading on the feathers. I'm actually bleeding in this one, I think. But, lucky you, you can't see it because I shrank the image down.
Sometimes it tickles. How fucked up is that?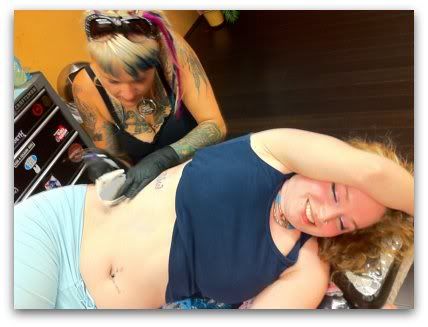 The brown for the leather strap looks like really weird blood.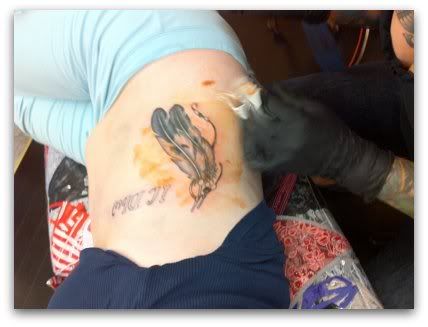 Turquoise beads are done now.
I really hate this shot... But you can see the colors better in it. So I'm sucking it up in the name of art.
The finished project.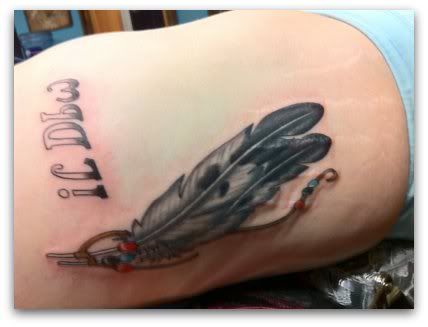 I'll try to remember to get a good shot of this once it's healed. And a shot of my other tattoo.
My friend asked me what it felt like. It's pretty difficult to describe to someone who has never had a tattoo done. It's kind of like hot needles dragging across your skin, somehow slowly and quickly at the same time. And when you're ticklish and getting a tattoo on your side, it's especially painful and tricky.
I'm not sure if I made it through my tattoos as well as I did because I'm that awesome or because I just really didn't want to have to come back and get worked on in the same place again.
Also, my right side hurt more than my left, which was kind of weird. But this piece was substantially bigger.
I'll elaborate on the concept in another post. This one has so many pictures that it's bound to be crazy long now.